Personal Injury
Client-Centered Legal Representation
Overland Park Personal Injury Attorney
Are you the victim of a personal injury accident?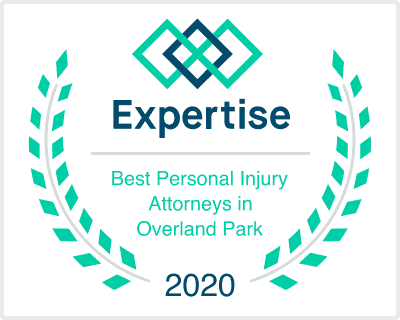 Each and every day people fall victim to personal injury accidents as a result of another's carelessness, inattention or outright negligence. These accidents can occur during a seemingly simple traffic offense, from DUI involving accidents or even as the result of domestic violence. No matter how the injury occurred, personal injury accidents can leave victims suffering from both physical and emotional injuries, due to no fault of their own.
Personal injuries can significantly impact not only to the victim, but their family as well. Serious injuries may result in expensive medical bills, lengthy physical therapy, and a temporary or more permanent inability to work and earn an income. If you or a loved has become the victim of a personal injury accident, an Overland Park criminal defense attorney at our firm can work with you and advise you of the best course of legal action.
In personal injury cases, insurance companies are not on your side. You do not have to settle with their offer. Their interest is solely a financial one. They want to get a settlement for the lowest payout, as quickly as possible. Attorney Robert C. Gigstad and the rest of our firm, believe that each and every client and case is important. We believe you are entitled to just and legal compensation. That is why we are committed to giving our clients excellent customer service and getting results. We take the time to individually review and analyze your case, answer your questions and devise the legal plan which will best suit your needs.
Personal Injury Attorney Serving Overland Park
Gigstad Law Office, LLC provides clients with legal representation for criminal defense cases, as well as other practice areas including personal injury. Regardless of your legal needs, our firm is here to help you. We understand each case is different, so work diligently to provide our clients with the services and solutions they need in order to resolve their legal problems.
We know how much personal injury accidents can affect a person's life. That is why, from your first consultation, all the way through until your case comes to a resolution, you can rest assured that our firm will be by your side taking steps we service you with integrity, commitment and is driven to get results.
Contact an Overland Park personal injurylawyer at our firm today in order to schedule your confidential consultation.
Dedicated to Protecting Your Rights
When It Comes to Your Freedom, Results Matter
Dismissed before Trial. State of Kansas v. G.E.

1st Time Drug DUI & Speeding. Dismissed before Trial.

City of Overland Park v. M.C.

Possession of Marijuana - Dismissed

DISMISSED CITY OF GARDNER V. B.W.
NOT GUILTY CITY OF DESOTO V. R.M.
NOT GUILITY C.C. V. M.B.
Make the Right Call to the Right Attorney
Tell Us About Your Case and We Will Give You a Free Consultation
Why We're Different
We are members of the American Bar Association, the National College for DUI Defense®, The National Trial Lawyers: Top 100 Trial Lawyers, the Kansas Bar Association, Kansas Association of Criminal Defense Lawyers, Kansas Association for Justice, Johnson County Bar Association, Kansas City Metropolitan Bar Association, National Association of Criminal Defense Lawyers. Additionally, we are Avvo rated for our professionalism and skill. With our firm by your side you can count on integrity and commitment to you and your case. We are driven to get results either in negotiations or at trial. If you would like to learn about your rights, call 888-387-2036 now.